A Nigerian man took to Twitter to celebrate getting admitted into the university after 8 years of leaving secondary school.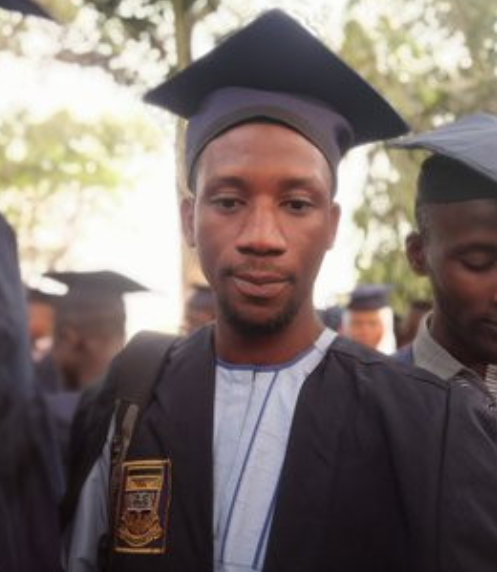 @ambitioushayzed revealed that he wrote 3 WAEC and 5 JAMB examinations before getting admitted into University of Ilorin.
Sharing photos from his matriculation ceremony, he tweeted;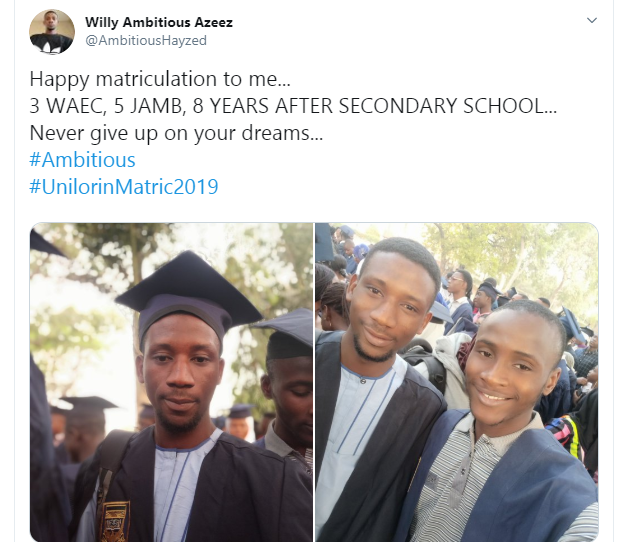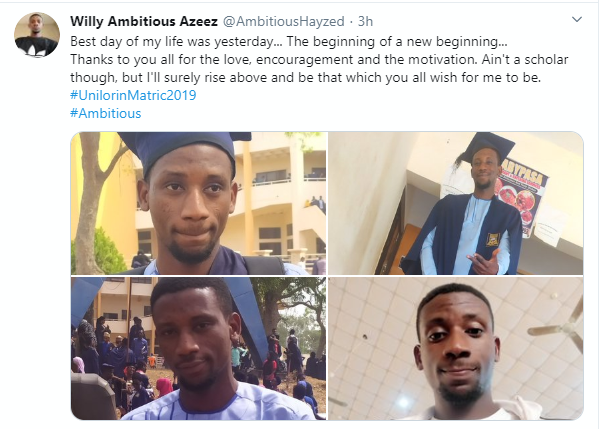 If you think this post can be helpful to somebody else, please share it on Twitter, Facebook, Whatsapp or Email it to friends. There are buttons below for this (easy to use too)!